CS:GO cross hair generator
25/5/2015
Recently I've been playing a lot of the game Counter Strike:GO.
This is a game that requires precise aim; and with aim comes a cross hair.
I was influenced by an on-line CS:GO cross hair generator (http://tools.dathost.net/) and decided to create my own.
I've got the basics sorted, I just need to work on the rendering of the on screen preview.
I'm using the Qt framework and C++ for this project.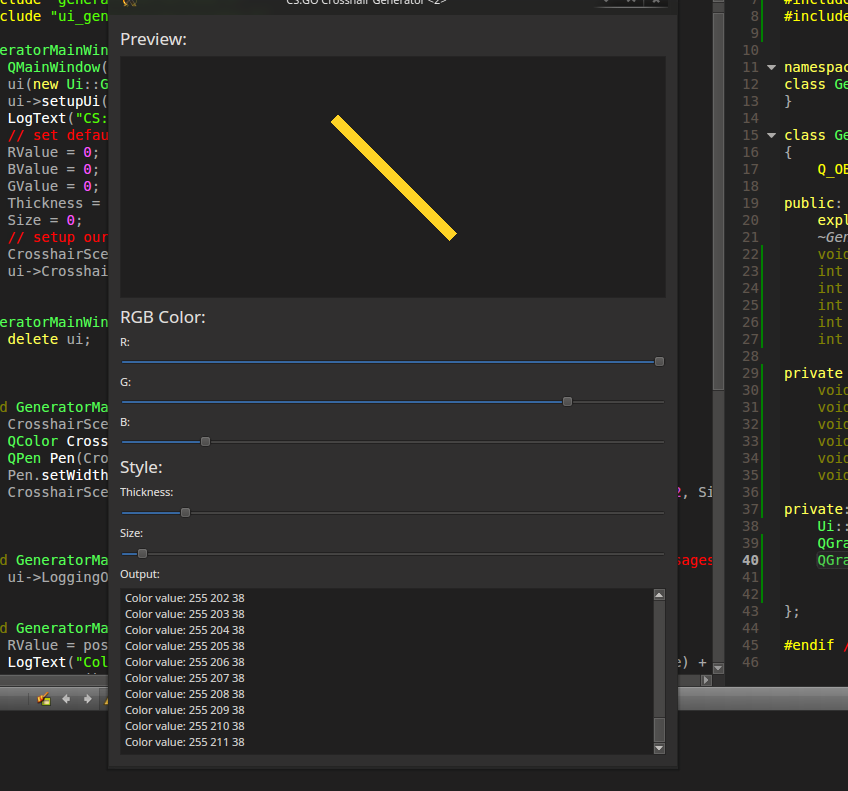 I hope to actually follow through with this project and complete it.
Stay tuned!
Update:
Only a few hours later and it's complete!